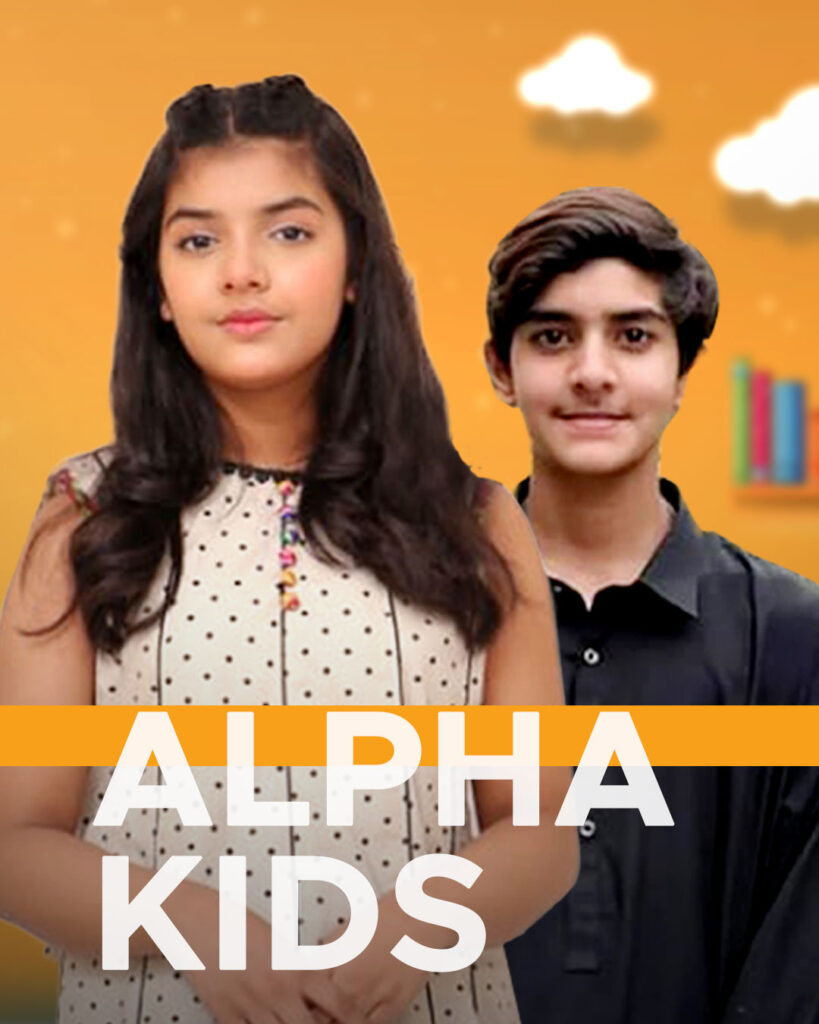 Alpha Kids has been specifically designed for the Generation Alpha. The show focuses on the moral and didactic aspect of children's upbringing. 
The show consists of a cartoon story that will help the kids in learning moral values. Afterwards, the two young stars of the industry will appear on the set and explain the lesson of the story to make the segment even more interactive.
The young kids of today especially generation Alpha is often left behind when it comes to understanding the humanistic and traditional values. Alpha Kids intends to fill in the void through its didactic approach. 
To instill the sense of right and wrong in young kids 
To instill traditional and moral values 
To encourage kids to think in the realm of altruisim and giving back to the society